We're a few weeks into 2020, and already so much has happened. The Pope slapped a woman, World War 3 was trending on Twitter, and the bird uprising has begun, we'll soon all be slaves to the alpha pigeon.
We're not in the business of slapping people or waging wars so these aren't particularly relevant to us marketing nerds (at least not yet… hello, AI). What does fall under our blogging jurisdiction is the dreadful act of putting together yearly marketing plans.
Senior marketers are likely well on their way executing their plans for 2020. For some, ensuring a strong close to 2019 may have taken center stage and 2020 planning falls to the wayside. We've all been there – we saved up all of our PTO to have a very merry December and now it's time to play catch up in January.
If you're a bit late to the 2020 marketing-plan-scene, don't despair.  All you need is a formal strategy to help keep you on track to achieve your goals. So if you've delayed getting started until now, here's a checklist of items to include in your planning.

Review 2019
Remember those marketing goals you set up last year? They weren't just for show (hopefully), and now it's time to revisit them.
This is a necessary time-suck because if you're planning to set yourself up for success in 2020, you have to evaluate what worked and what didn't at the micro-level. Reviewing the micros will give you a good indication of what drove success.
While you're doing this, it's important to keep in mind the externalities that might lead to performance.
At inSegment, for example, we use impression volume for search results to evaluate where the market is trending. This helps us identify outliers in performance. You should be doing this even if you're not running any Paid Search ads in order to get a bird's eye view of your market.
Set up Your 2020 Goals
Based on your review, it's now time to set your goals for this year. One question that should always be at the forefront of your strategic planning:  is this goal attainable?
Your 2019 performance is the best indicator of this. Your estimates might look good to your CEO or the board of directors at the start of 2020, but if you don't meet your goals by the end of the year, it'll reflect poorly on you and your team.
It's better to set realistic goals and exceed expectations rather than overpromise and underdeliver. If you need further convincing of the wisdom of managing expectations, consider that among C level executives, the CMO is the one with the shortest average tenure in an organization.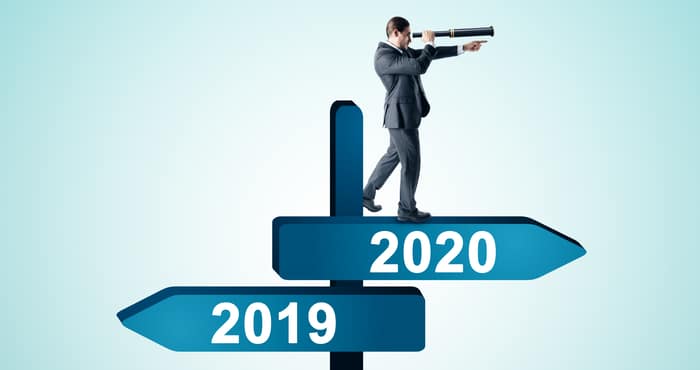 When setting 2020 marketing goals, it's important to look beyond your own department,  and interact with your company's different business units to get a sense of the organization's overall strategic direction.
Does engineering plan on launching a new product this year or add a new feature to an existing product? Does this impact the ideal customer profile you're marketing to? All of these things need to be accounted for during the planning stage.
Outline Strategies
You've set your goals! Hopefully, they've been met with cheers from upper management. Now, you may be thinking to yourself:
"OH GOD, HOW DO WE ACTUALLY DO THIS?

SHOULD I BE LOOKING FOR A NEW JOB ALREADY?


ARE GIG ECONOMY JOBS MY FUTURE?"
Relax! There's nothing wrong with the gig economy BUT if you'd like to see this through and get results, it's time to outline the marketing strategies you need in place in order to meet these goals.
The review process has given you an idea of what worked and what hasn't. Double down on the channels & partners that have brought you success and you're off to a good start in planning for the future.
Once you determine what worked and what didn't, the next critical step is to identify potential opportunities that were missed in 2019. And one of the easiest ways to generate new ideas is to research what your competitors are doing.
You always want to be testing, or so we've been told by countless marketing blogs and industry leaders, but it's important to be strategic in your approach. One way to do this is to set up micro-goals for each test, whether it's a new channel or a new tactic.
Marketing Agency VS In-House
As someone who works for an agency, I may be a bit biased here, but we are, after all, experts in our field.
We have the experience, industry knowledge, and data and technology partnerships to ensure success.
We have all the necessary tools in place, whether it be the talent we hire or tools we use, to effectively create, plan, and promote your business through marketing and advertising.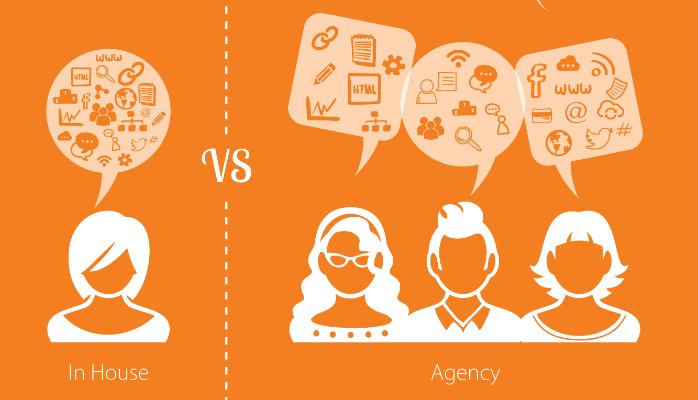 If working with a team of subject matters experts at an agency that's on the leading edge of digital marketing technology appeals to you, give us a shout on our chat. Let's be real, we don't sleep anyways. We'd be happy to walk you through how we partner with our clients and plug seamlessly into their marketing stack.
Estimate a Budget & Timeline
You've set your goals, developed your strategy, finalized your tactics, and assembled the team that will execute your plan. Now it's time to figure out a budget.
How much of your budget is going to your technology stack? What's the impact each tool is going to have on your revenue? MarTech is a necessary investment, and it doesn't come cheap. CRM, ChatBot, Intent Data Subscription, ABM Platform–all of these can make your operating costs skyrocket. If your tools are on a yearly subscription, make sure you renew the contracts only after completing your review process and 2020 planning.
The point here is that you should only invest in tools that actually work–shed the dead weight. Measuring the ROI of each tool is the best way to ensure you're not wasting money.
Your timeline is also essential to your marketing strategy. Yearly goals are great, but setting a plan to check-in with micro-goals on a monthly & quarterly basis will allow you to measure what's working and what isn't, and make the necessary adjustments while executing your full-year plan.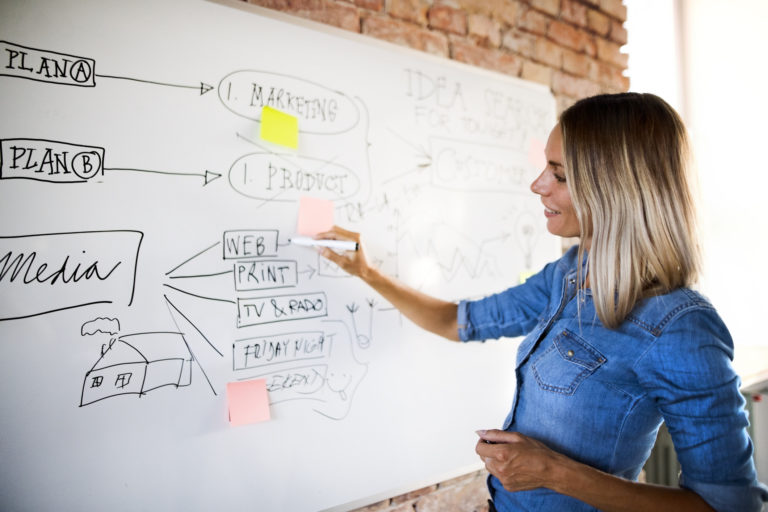 Pro Tip
Measure the ROI of each tool to ensure you're not wasting money.
Execute!
To paraphrase Mike Tyson, everyone has a plan until they get punched in the mouth.
It's absolutely true that unforeseen events will force you to tweak your strategy as you execute your plan; simply put, you cannot plan for the unknown. But having a marketing plan grounded in quantitative data and analysis that is measurable and reflects the broader business goals of your organization, provides a necessary blueprint for how you market to your target audience.