Rentex is a leading provider of computer, production, and audio visual rental equipment in the nation.
With over 12,000 customers and growing, Rentex supplies many of the nation's largest companies with rental equipment from their distribution facilities located across the U.S.
Prior to collaborating with inSegment, Rentex faced two major challenges. The company targets a "crossrental" audience, which consists of companies that organize professional events and are in constant need of AV equipment. Due to its large product inventory and cart-checkout function, Rentex's old site operated similar to a B2C ecommerce experience – often causing Google to misinterpret keywords as B2C and display shopping results, which conflicts with Rentex's B2B nature. As the AV-rental industry landscape is complexly competitive, Rentex sought to further define itself an industry leader and remedy its site's misguided B2C-orientation.
WEBSITE BEFORE REDESIGN

inSegment entirely redesigned and developed Rentex.com to establish the company as a leader in the crowded AV rental market. To meet this challenge, inSegment created and employed an innovative project-plan that consisted of revolutionary web development and design, content creation, website programming, and CMS development and integration.
inSegment's holistic approach aimed to increase search engine visibility, site traffic, and on-site engagement by restructuring the site and enhancing its functionality.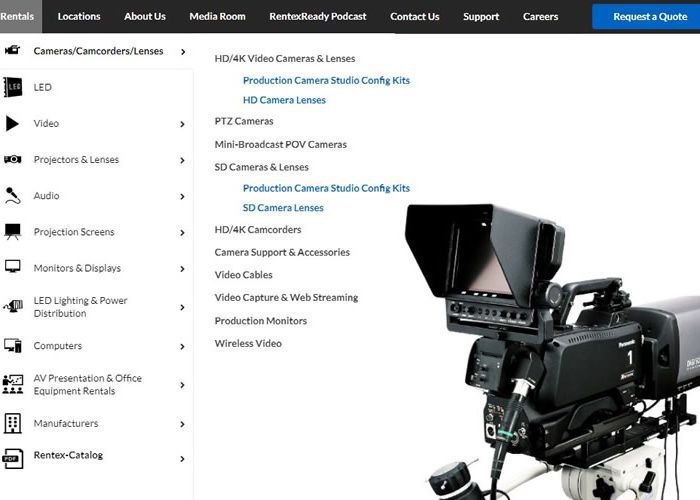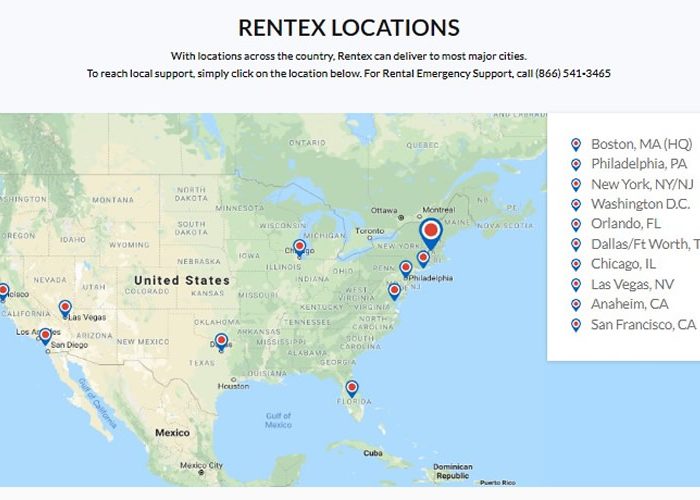 inSegment's transformational and fully-responsive website redesign has led to outstanding digital marketing success. Since the new website's launch, SEO goals have been achieved through a combination of improving rankings on key terms and finding new long-tail terms. The thorough redesign and redevelopment significantly improved the client's keyword rankings, increased organic traffic by an astounding 725%, and markedly delivered the leading AV rental company enormous return— resulting in 337% ROI growth.
725%
Organic Traffic
888%
Organic Conversions
337%
Organic Revenue