Google released its latest algorithm update – Penguin 4.0 – at the end of September, saying it will become part of the search engine's core algorithm as a real-time signal.
The question is: Is the new Google Penguin update a big deal for marketers?
Yes, and no.
The latest Penguin update is definitely huge since it was almost two years ago when Google updated Penguin Algorithm last time. It finally went real-time, loosening up on the penalty rules and giving websites more opportunities to recover. And due to the real-time nature, this update would be the last Google Penguin update as well. Whew!
But what does the new Penguin update 2016 mean to SEO analysts and marketers? Do we have to make big changes? The answer is no. Here is why:
What's Google's Penguin Update?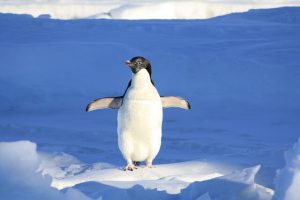 First, let's talk about Google's Penguin. And Panda, and Pigeon, and Hummingbird…
Imagine the Google search engine is a zoo with more than 200 intelligent animals (Google has more than 200 algorithm signals). It's extremely fun to visit and people try hard to get in. As the traffic went up, Google started to bring in some new, exotic, and rare animals (aka. Google algorithm updates) to maintain the order.  For those who want to play around and have fun in the zoo, there are certain rules to follow, otherwise they will get kicked out.
Google updates its algorithm 500-600 times per year to condemn black-hat SEO strategies and keep SERPs clean and organic. It named some major updates with names such as Panda, Penguin, Pigeon, Hummingbird and Possum. Each of them has different focuses for ranking rules but with the same philosophy – quality outweighs quantity. Basically every change would give more weights to the websites that behave well and punish those who don't follow the rules. It will affect the search results ranking, but not drastically. Keep up with every major update would help brands improve SEO performance and stay in the game.
So, what do these animals prefer?
Panda: original content
Penguin: legitimate backlinks
Pigeon: local listings
Hummingbird: mobile and conversational content
What should we know about the new Google Penguin update?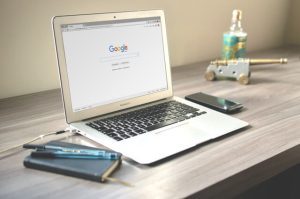 Real-time:
First introduced in April, 2012, Google's Penguin updates have been emphasizing on backlink quality. It gave penalties to those websites that have created numerous unnatural links pointing back to themselves to increase search rankings – so-called black-hat SEO. These penalties are brutal because culprits get froze out and are not able to recover until the next release of Google Penguin update.
But now, Penguin goes real-time as part of Google's core algorithm. Even though it sounds exciting, it will only affect websites that have practiced bad SEO tactics, allowing them to recover as long as they remove the unnatural links. Google also stated that it won't comment on future Penguin data refreshes since it now refreshes in real-time.
More granular:
In the past, Penguin was a site-wide algorithm and Google punished the whole website once it detected black-hat SEO practices. Some may argue it is unfair to those sites that only have spam backlinks in one or just a few pages. Google may agree with the argument and tends to act more gently when it comes to penalties. With the new Penguin 4.0, the search engine looks at a smaller picture and only devalues spam by individual pages, rather than the whole site.
Demotes vs. devalues
Gary Illyes from Google commented on Barry Schwartz's blog post on Sept. 28, saying that with the new Penguin 4.0 update, Google is managed to devalue spam instead of demoting the site. He then explained the difference between demotes and devalues. Historically, the search engine gave sites that it detected bad links penalties by demoting their ranking on SERP, but now, unofficially according to Google, it would only devalue – that is to say, ignore –  the spam on the site without intentionally drop the site's ranking.
What should we do after the new Google Penguin update?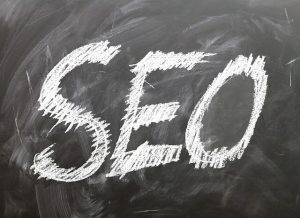 Original content is still the king
Be creative. Be original. Be educational. Be helpful. These are still golden rules for content creators, no matter how dramatically search engine technology has changed. In fact, the more advanced it become, the more quality contents it required. SEO strategies might give you good results on SERPs, but only great contents have the capability to please users and be remembered.
Quality backlink is still the queen
Think of your website like an academic paper and the backlinks are the references. The more previous journals you cite and the more authoritative they are, the more trustworthy your paper becomes. According to Moz study, there is a strong correlation between backlinks and SERP ranking, showing 99.2% of the sites and 77.8% of the individual pages that ranked top 50 on Google had at least one external link. Natural and reliable backlinks would double your SEO efforts as they're a symbol of authority in the eyes of Google.
Contextual keywords matter
Google taught us how to search – type keyword phrases in the search box while most of them might not even make sense. Now, Google is trying to teach us how to talk to it. As websites put so many efforts on keywords and created a large number of SEO-friendly contents, the search engine began to focus more on user-oriented contents. The new Hummingbirds algorithm encourages users to search based on conversational meaning, not just specific words, thus companies should shift SEO strategies by creating more contents on topics, not just piling up keyword phrases.
Disavow, as you did before
For brands who have or had unnatural backlinks, you still need to disavow files even though it makes no difference as Google devalues/ignores them anyway. It's just not as bad if you don't. Think about it this way, your site's ranking either go up or drop down, if Google devalues the spam, which were created to increase your ranking, your ranking will drop down naturally.
And life goes on…
For brands who've been dedicated to original content and up-to-date SEO strategies, you're on the right track and any future Google algorithm update will only encourage you to improve.